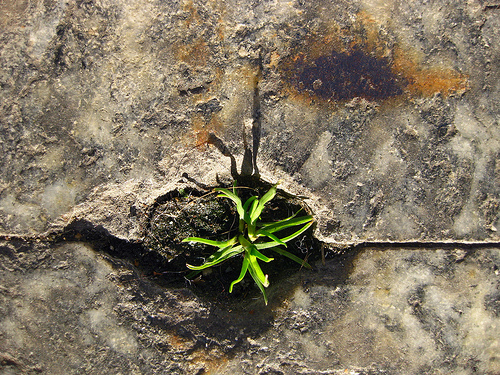 Welcome to the new and improving StrategicMonk.com!
People talk about launching a new website, as if it were like opening a brand new store or building a new house.
I hope that StrategicMonk.com is more like something alive that grows and develops over time. As I learn and grow, and as Strategic Monk gives me opportunities to do deep and meaningful work with people, the website will reflect those changes.
You may have noticed some of the changes. People have already told me that it looks more like me.
You may have visited my website to read my blog. It is still here, and easy to find by clicking on the page. It is a little easier to reach me through Twitter, Facebook, email, and subscribing to my blog.
You can find more about how we can connect face to face, including specifics about this year's Craft Brewery Pilgrimage, about the Reflection Days that are beginning this summer, and about some of the work I do with other organizations in the community.
There are also more pages about what I do and how I can help you.
I believe in asking good questions and working with people to find real answers to their questions. You will see that reflected in every part of StrategicMonk.com. Look for ongoing additions to the Visual FAQs that help me answer specific questions, including What is a Spiritual Director? Look for new Visual FAQs as I post them, and please ask me your questions so I can respond.
Each step along the way, each day's growth, is a new beginning. We are each on a fascinating, entertaining, adventurous journey through our life; I hope StrategicMonk.com helps us travel together well.
Please let me know how I can help you along the way.
Thank you.
[Image by greenmarlin]