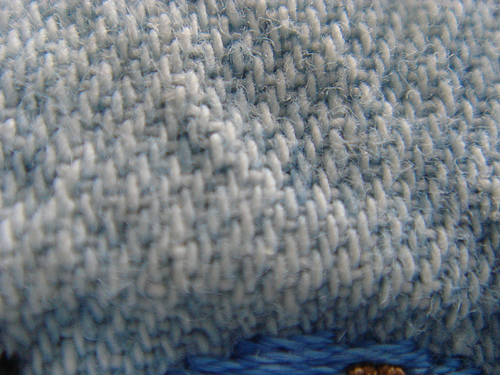 The best article of clothing I own right now is a sweatshirt.
I do not remember how many years we have shared. The ends of the sleeves, the collar, and the bottom of the shirt are all fraying. My shirt was once black, but is now quite faded.
We have a close relationship, which has included some painful experiences. I was wearing this sweatshirt when I fell down while I was running last fall. I own very few pieces of clothing that have actually absorbed so much of my own blood, sweat, and tears.
My shirt is perfect for wearing when I get up early to do some writing on gloomy mornings in June. It is comfortable and intimate, and keeps me exactly warm enough as I sit at the computer in the dark making sense out of something.
I have promised to end our relationship when it is too warm to need a sweatshirt. I have been able to hold on so far, but even I know that what we have cannot last forever. It may already be past time for us to go our separate ways, but I am reluctant.
I relate to quite a few things the same way I relate to my favorite shirt. My shirt does not really help me think more clearly or write more articulately. I do not really need it, I am used to it. I hold it around me, even though it is coming apart at the seams, because I would rather not change.
I keep doing things the same way, though I could do better, because change can be a challenge.
What do you rely on that has outlived its usefulness?
What skills, or insights, or articles of clothing, would it be helpful for you to replace?
[Image by MrVJTod]