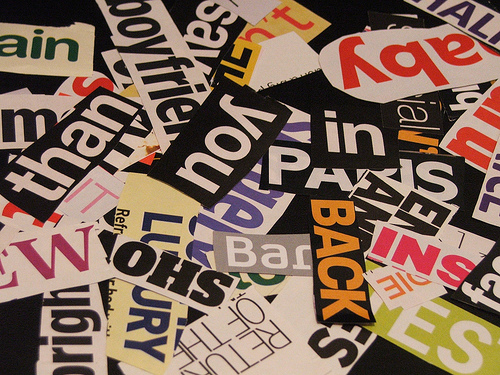 I was talking with someone last week about going to church.
They told me that, while they appreciated the beauty of the liturgy and worship at their church, they often walked out of the service feeling tired. They asked me, "Why do they always use so many words?"
Our lives are filled with words. Words at church, words at work and at school, words at home. Words of wisdom, words set to music, words of warning, spoken words, written words. Words on a page, words on a screen, words on our phones, words on signs, words in our ear.
Words are important. We struggle to find the right words to communicate what we mean, and we struggle to understand the words that other people use to try to communicate to us. Words can speak to us from centuries ago, or transport us into future possibilities. Even beyond the words surrounding us that carry meaning from others, we  bombard ourselves from within with the words of our own thoughts. Words fill our lives.
I love words and, even for me, words become overwhelming.
There are truths that we cannot put into words. Some things are beyond words, thoughts, and feelings. The best way for me to experience these things, to connect with these truths, is to spend some time not paying attention to my own words, thoughts, or feelings.
So often, we describe and discuss with words as a way of reassuring ourselves. We have the words and are articulate enough to understand and control the world around us.
As I practice letting go of what I think I understand, the deeper truths open themselves to me.
Where do your words get in your way today?
How will you allow yourself to go beyond thoughts, words, and feelings this week?
[Image by ninasaurusrex]