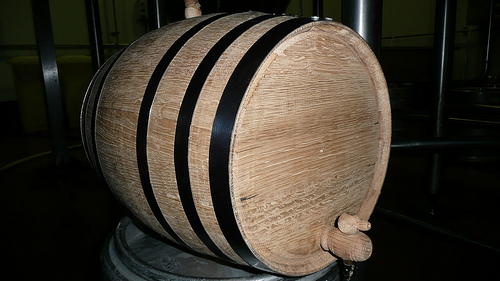 There is a movement sweeping through Southern California and across the country, changing the very way we think and speak.
It began over a year ago with an interview on Epicurious about my first Craft Brewery Pilgrimage. Soon there were news reports about the growing number of local craft breweries and other establishments catering to those brewing at home and following the craft brewing industry.
The story has not ended there. Stone Brewing, the culmination of last year's pilgrimage, announced the decision to open a store and sampling center in Pasadena.
This week came the announcement that "craft beer" is among the entries being added to the Merriam Webster Collegiate Dictionary this year, along with "gastropub" and "life coach."
The facts speak for themselves: the seeds sown by the Craft Brewery Pilgrimage and my posts about the Benedictine influences on brewing beer are bearing fruit!  We are not merely visiting craft breweries to drink great beer.  We are building a movement. We are changing the English language!
There is still time for you to join the movement. You can:
Leave a comment, like my page on Facebook, follow me on Twitter, or check out the Craft Brewery Pilgrimage page.
This month we visit Tustin Brewing Company, and in September we will be at Monkish Brewing in Torrance.
Even if you cannot join the Craft Brewery Pilgrimage in Southern California this year, you can visit fine craft breweries near you and let me know which places I should be sure to include.  I would appreciate your help as I research the locations for next year.
There are excellent craft brewers following the tradition of Benedictine brewing around the world.  Sample your local brews, and let me know which one I might need to come sample myself.
[Image by epicbeer]