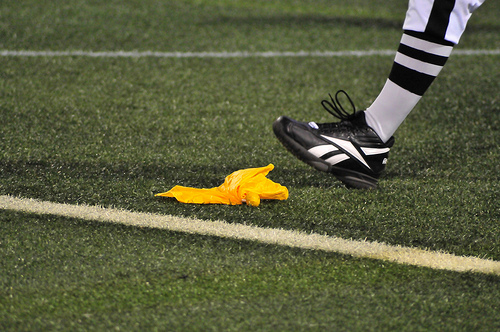 I have watched professional football for longer than I can remember, for my whole life.
I was born and raised by people who took professional football seriously. If our team were playing an East Coast team on a Sunday and the sermon went a little long, people would leave church to be home in time for the kickoff.
As a midwesterner, I appreciate the value of grinding out four yards on the ground each down for an entire game, and I cheer for the defense.
Growing up where I did, football was more than a sport. It was about history and tradition, and how a small town where the community owns the team could win more championships than all the big cities put together. It was a more like religion than a game. It was community.
I often watch football now with the sound muted so I am not distracted by all the talking.
As I watch, I remember the games I have watched over all the years and the people with whom I have watched them. My family, and all the other friends and relatives who are no longer here. I love watching with them.
Now, after all these years and all those games, with all that professional football means to me, it is time to stop.
It has been a long, gradual path to arrive here, not a dramatic turn. When the people who are responsible for professional football apparently care more about making even more money than about protecting the players, or protecting the legacy and traditions of football, it is not really football.
I will not watch any of the allegedly "professional" games, and I will not spend a nickel on any product that advertises during those games, until the league has reinstated professional officials.
[Image by Ed Yourdon]